In-person Workshop
Hands-On HCS Workshop
This workshop format course is developed for transportation professionals interested in developing hands-on experience in the use of HCS. Our experts will explore in detail the steps of a typical analysis project using HCS, from providing inputs and generating reports to advanced topics such as automatic freeway segmentation or analyzing complex elements such as interchanges and alternative intersections.
Note: This course is strongly focused on the use of HCS applications. If you are looking to develop a strong foundation on the HCM methods, please check our Highway Capacity Analysis Course.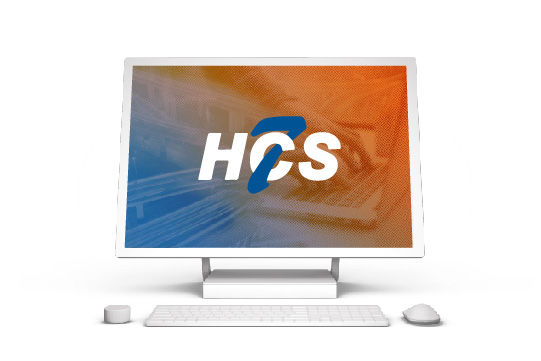 Our experienced instructors will walk through the essential steps of typical capacity analysis, such as creating a new analysis for different facility types, reviewing developed HCS files, checking for input errors, and interpreting HCS outputs for analysis purposes.
Have basic knowledge of highway capacity analysis and traffic engineering concepts.
The use of HCS is required for the hands-on problems in the course. Time-limited versions of HCS can be provided to registrants if needed.
A comprehensive workbook is provided for the lectures.

Time-limited versions of HCS can be provided to registrants if needed.
The course format and length can be customized to your organization's needs depending on the objectives and experience level of attendees. A suggested agenda is provided next:
HCS Hands-On Training Series – Suggested Schedule
Freeways


Day 01

line

Freeway analyses with HCS, including:

Modeling individual segments (Basic, Weaving, Merge and Diverge)
Freeway Facilities: modeling a facility, automatic segmentation, oversaturated conditions, work zones, managed lanes
Travel Time Reliability analysis
Planning Level Analyses

Highways


Day 01

line

Highway analyses with HCS, including:

Multilane Highways: Operational and Planning level analyses
Two-Lane Highways: individual segments, facilities and Super 2 highways

Unsignalized Intersections


Day 02

line

Unsignalized intersection analyses with HCS, including:

Two-Way Stop Control (TWSC): isolated intersections and effects of upstream signals
All-Way Stop Control (AWSC)
Roundabouts

Signalized Intersections


Day 02

line

Signalized intersection analyses with HCS, including:

Pre-timed, actuated and coordinated control
Single period and multiperiod analyses
Signal timing optimization

Urban Streets


Day 02

line

Urban Street analyses with HCS, including:

Individual segments and facilities
Segments with roundabouts
Travel Time Reliability analysis

Interchanges and
Alternative Intersections


Day 02

Interchange analyses: Diamond, Parclo, Single-Point Urban Interchange and Diverging Diamond
Alternative Intersection analyses: Restricted Crossing U-Turn, Median U-Turn, Displaced Left-Turn
Fees for in-person courses are determined on an individual basis according to your needs.
Please contact us at
mctrans@ce.ufl.edu
for a quote.
Course Certification and PDHs
Upon completing this course, attendees are provided a course certificate and PDHs consistent with the course workload.
Register
Contact us to bring one of these courses to your area: