It is almost that time of the year! Our team is wrapping up the release of the Highway Capacity Software (HCS) 2024, with a series of exciting new features. This article summarizes the major changes in the upcoming release to provide our users with a streamlined experience in traffic modeling.
Two-Lane Highways – Automated Map Segmentation
The new Two-Lane Highways module will include a brand new map segmentation feature, similar to what is currently available for the Freeways module. Based on the Bing Maps architecture, this new tool will allow the user to easily create a facility on top of a map by placing segment boundary nodes.
It is also possible to easily model horizontal curves within a segment by placing nodes at curve points (PT, PC):
Two-Lane Highways – Global Inputs
The new Two-Lane Highways module will also include a "Global Inputs" setting, which can greatly streamline the modeling of a facility with multiple segments. For any parameter that is consistent across an entire facility, the user only needs to provide it once, and it will be applied to all segments in the facility.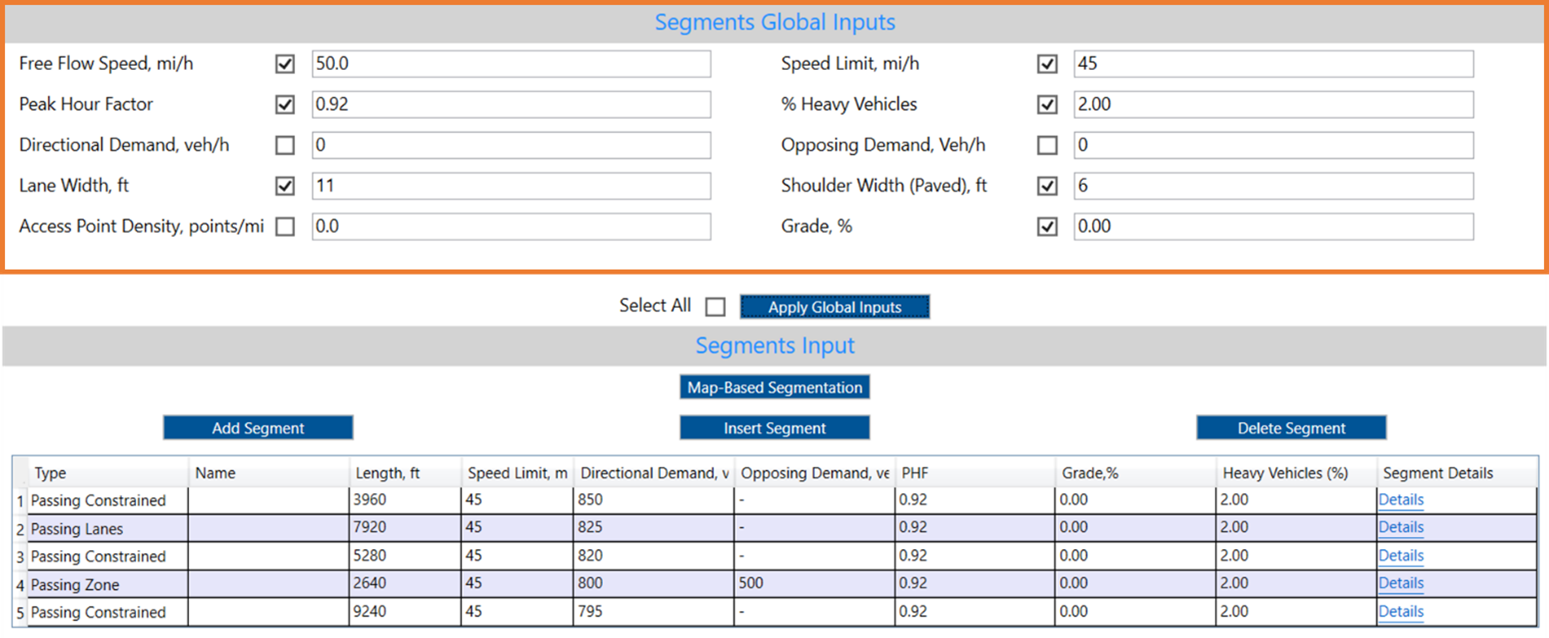 Freeways – Improved User Interface
The Freeways module will bring several upgrades in its user interface to facilitate the data input process, including:
Unsignalized Intersections – Queue Outputs in Feet
Starting in HCS 2024, stop-controlled intersections, and roundabouts modules will include a new output for back-of-queue length measured in feet. This feature was previously available only for signalized intersections, but was expanded to other intersections to address our users' needs.

The queue length is computed based on a weighted average of queued vehicles, which the user can calibrate. The recommended default values per HCM are 25 ft. for queued passenger cars and 45 ft. for queued heavy vehicles.