About Us
Founded in 1986, the McTrans Center develops and supports traffic engineering software.
Reflecting the Spirit of Collaboration and
Unrelenting Work Ethic
We are Part of the University of Florida
Located on the University of Florida campus, the McTrans Center provides a progressive and organic atmosphere for all employees to connect with the cutting-edge advances in transportation technology. This enables us to make sure our products are future-ready given the fast pace of technology change in transportation. McTrans Center is part of the University of Florida Transportation Institute (UFTI).
Serving Thousands of Users for Over 3 Decades
For the past three decades, the McTrans Center is well known for the Highway Capacity Software (HCS) tool. It is one of the widely used macroscopic traffic simulation tools that is based on the United States Highway Capacity Manual (HCM). Currently, this tool has around 15000 users worldwide. Users are using this tool to make sure that they are using the HCM methods for their analysis. McTrans Center works with the Transportation Research Board (TRB) Committee on Highway Capacity and Quality of Service (HCQS) to monitor any updates and changes to the HCM to release a new version of HCS. Users are always assured of using the most recent methodologies in the HCM by using the latest version of HCS.
Mission Statement
Develop, distribute and support 'cost-effective' and 'widely accessible' traffic analysis software to improve mobility infrastructure to result in a more efficient and safe transportation system.
Vision Statement
Develop, distribute and support software to facilitate efficient and safe mobility and transportation.
Our Values
Trust
High priority for customers' confidence in compliance with manuals and standards
Customer Satisfaction
Quick and quality support for end-users worldwide
Teamwork
Utilize cross-functional teams to meet users' diverse needs fully
Fostering a Collaborative and Empowering Work Culture
The McTrans Center has a professional staff of engineers, developers, technical support, and administrative personnel who offer users support and various services. We are happy to benefit from University of Florida students who join our team as interns or research assistants.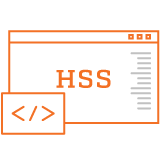 Development of HSS
Recently, McTrans Center developed new software for Highway Safety Analysis called Highway Safety Software (HSS). HSS is based on the American Association of State Highway and Transportation Officials (AASHTO) Highway Safety Manual (HSM). The McTrans Center offers state-of-the-art customer support through near-instant and prompt responses to user questions. Besides user support, McTrans Center provides a comprehensive set of training courses and webinars for traffic analysis and the use of the software.
Development of New Two-Lane Highways
In the Spring of 2019, a new Two-Lane Highways module was released by the McTrans Center. It is a redesigned module with modern architecture and implements the new two-lane highways committee-approved Chapter 15 of the Highway Capacity Manual (HCM) 6.1. The new operational performance measures and capacity analysis methods are developed in NCHRP Project 17-65. Appendix G of the final report replaces the previous Chapter 15 of the HCM.
Metric Unit Support
Since the release of HCS version 7.8, support for the metric unit system was included in the uninterrupted flow modules. This version includes Freeways, Freeways Reliability, Multilane, TwoLane, and Service Volumes. The metric mode in these modules expandss the usage of the Highway Capacity Manual (HCM) and provides a user-friendly experience to international customers. Metric unit support now includes IF modules.