Developing, Distributing, and Supporting
Cost-Effective and Widely-Accessible
Traffic Analysis Software
Developing, Distributing, and Supporting


Cost-Effective and Widely-Accessible
Traffic Analysis Software
Developing, Distributing, and Supporting Cost-Effective and Widely-Accessible Traffic Analysis Software
Prompt & Individualized User Support
Robust & Comprehensive Analyses Scope
Fully Based On Highly Peer Reviewed Research
77+
Countries Using Our Software
5,400+
Hours Taught Annually
The Next Generation
of Traffic Simulation Software
Unlock new additions in the 7th Edition of Highway Capacity Manual (2022) by upgrading your HCS to HCS 2023. Save time and benefit from direct access to maps in the new release of TSIS-CORSIM 2023.
The Next Generation
of Traffic Simulation Software
Explore additions, new features, and updates in compliance to the 7th Edition of the Highway Capacity Manual (2022)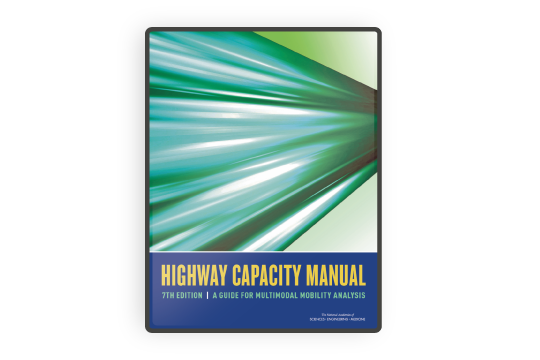 Reliability in Compliance
We are dedicated to faithfully implementing the methodologies of the HCM. For over three decades, users have relied on HCS to make their analyses comply with HCM. This trust has been built over 35 years of frequent updates and developments to the HCS as new updates to the HCM become available. These range from major releases to the HCM to minor updates (e.g., errata) approved and adopted by the TRB Committee on Highway Capacity and Quality of Service (ACP40).
Highway Capacity Software (HCS)
Join over 15,000 users worldwide who use HCS for surface streets traffic analyses.
The Highway Capacity Software (HCS) is a comprehensive tool to analyze roads, including freeways, arterials, and intersections. It uses the US Highway Capacity Manual's (HCM) methods as its basis. The first version of HCS was released in 1987 (35 years ago!), and since then, a vast number of releases have been made to make sure all HCS users are using the latest methodologies in the HCM.
TSIS-CORSIM
A robust and transparent traffic simulation tool.
TSIS-CORSIM is a microscopic simulation tool capable of defining and managing traffic analysis projects, defining traffic networks and creating inputs for traffic simulation analyses, executing traffic simulation models, and interpreting the results of those models.
Volume 4 of the FHWA's Traffic Analysis Toolbox (CORSIM Application Guidelines) is available on the Federal Highway Administration (FHWA) traffic analysis tools home page.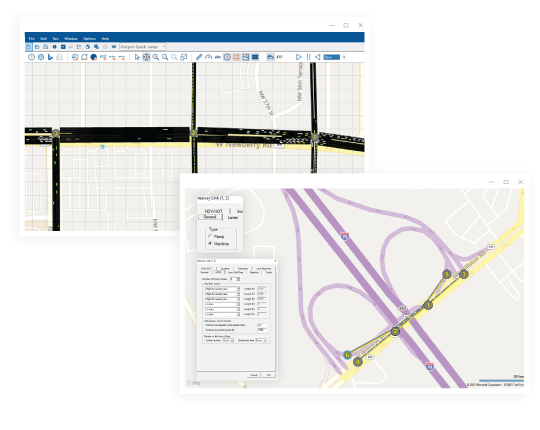 Highway Safety Software (HSS)
Use a single platform to perform traffic safety and capacity analyses!
The Highway Safety Software (HSS) faithfully implements the Predictive Method of AASHTO's 1st Edition of the Highway Safety Manual (HSM) and its supplement, HSM 2014, allowing for local and state-level calibration for parameters. The base model to predict crash frequency was built to consider the local infrastructure and operational characteristics.