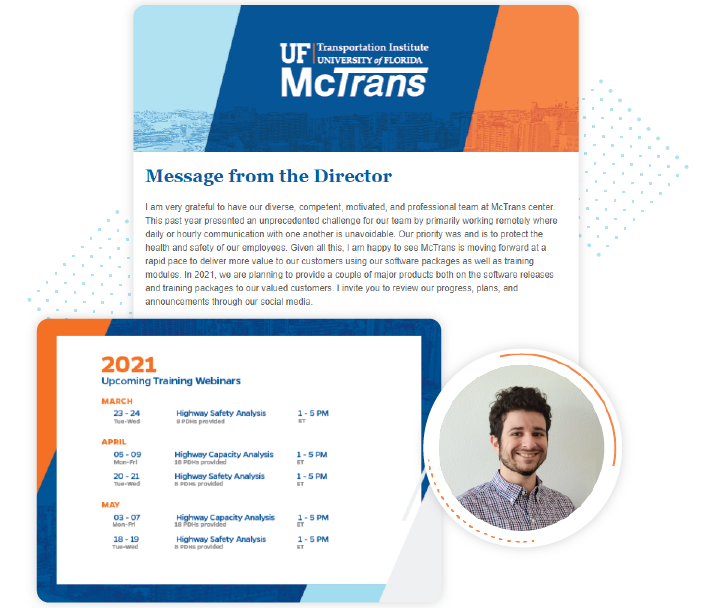 Stay Connected
At McTrans, we're dedicated to providing software and training for transportation professionals. Get to know the director and staff who make this possible.
Training and Webinars
We offer training webinars throughout the year. By signing up for the newsletter, you can get the latest training dates for HCM and HSM.
Social Media
You can also stay updated on upcoming webinars and events by joining our social media:
Get Software Updates
Get notified on important updates, such as fixed issues, added features, and new versions. Through the newsletter, it'll be easy to stay up-to-date with the software you use and how to update them to the latest version.
Get the most out of your software
Did you know that the Highway Safety Software, HSS, is included in the latest HCS? Our software has many features. In the newsletter, we've included helpful tips and details on how to get the most out of your software.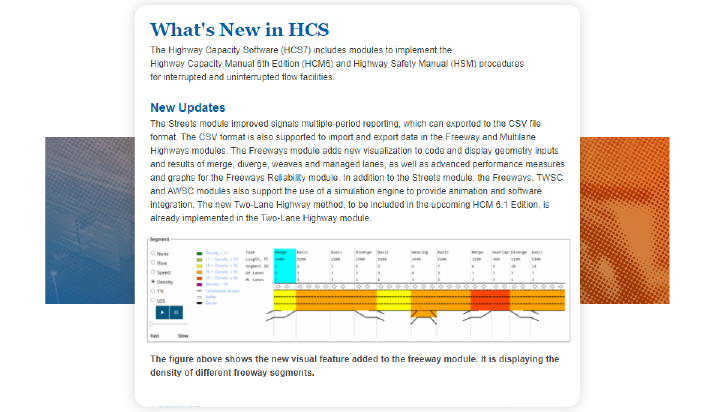 Learn About New Topics
Our staff is made up of experts with years of experience in the industry. Read some of the interesting conversations, research, roadblocks, and discoveries we run into. We'll also cover trending topics in the transportation industry.