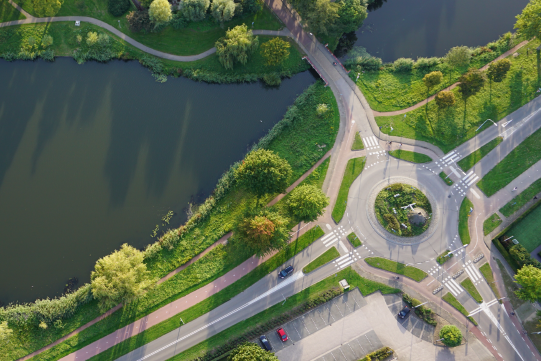 Our experienced instructors will walk through the fundamental traffic engineering concepts. The learning goals include:
Learn congestion causes and mitigation techniques

Understand volume, speed, delay and warrants studies

Learn about traffic control devices and signal controllers

Understand signal operations, timing, and coordination

Learn about highway capacity analysis for intersections

Understand stop control, roundabout and signal analyses

Learn about the typical traffic impact study requirements

Understand the data collection and analysis procedures
There are no prerequisites for this course.
Attendees must meet minimum technology requirements such as having a computer with steady internet connection and access to basic applications such as Zoom and a PDF reader.
A comprehensive workbook is provided for the lectures.
The series is held through three sessions that occur every seven days. Each session occurs 10AM – 2 PM, making a total course length of 12 hours.
The course covers the following content:
Registrations, Welcome and Introductions

Congestion, Road Users

Volume, Speed and Delay Studies

MUTCD Overview and Signal Warrants

Signal Components, Operations, and Timing

Highway Capacity Manual (HCM) Overview

Intersection Capacity Analysis

TWSC, AWSC, Roundabouts, and Signals

Traffic Impact Analysis Example

Final Discussion, Certificates, and Evaluations
Course Certification and PDHs
Upon completing this course, attendees are provided a course certificate and 12 PDHs.