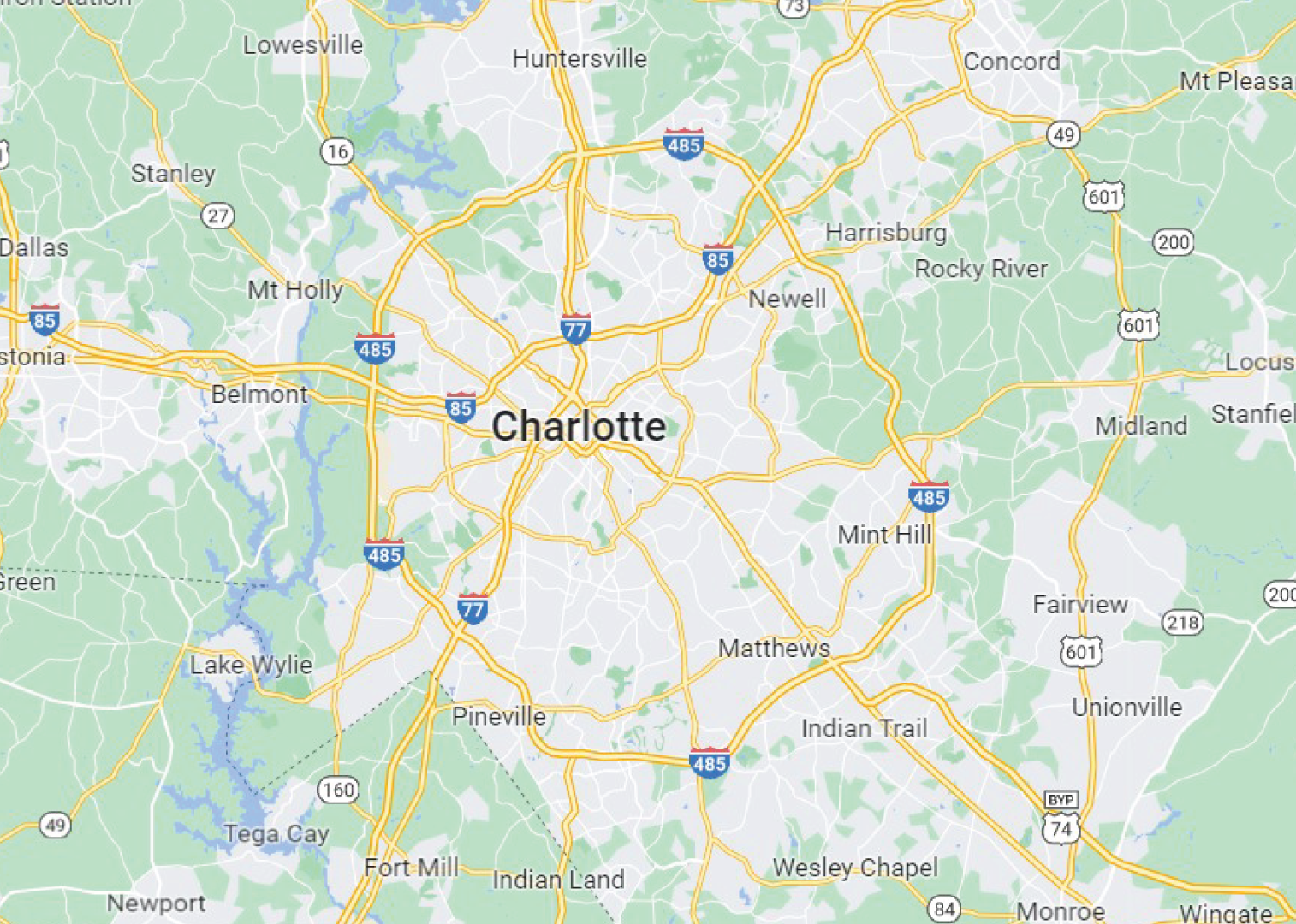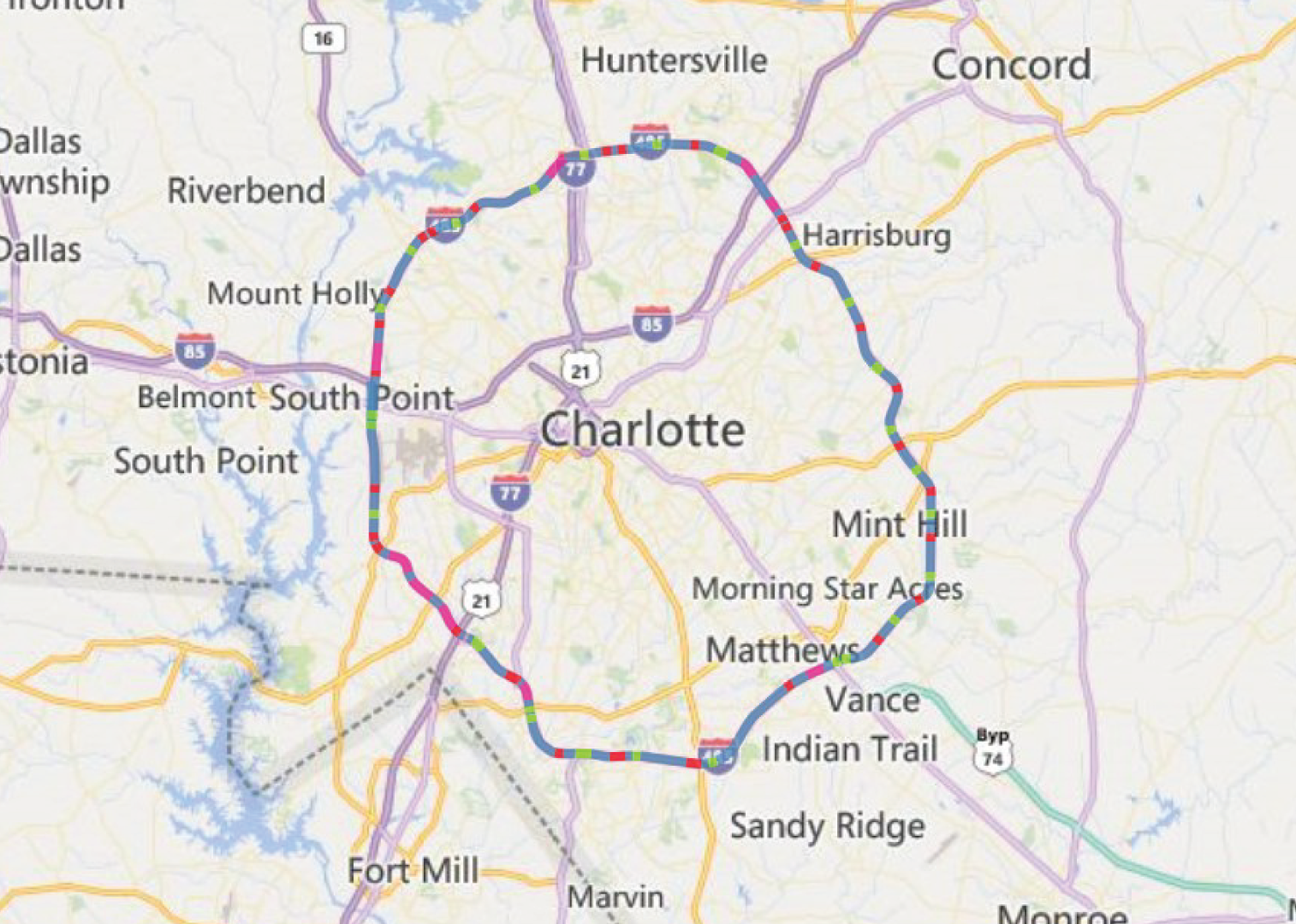 Map-Based Digital Twinning
for Freeway System Planning
The Highway Capacity Software (HCS) is now able to import from freeway segmentation database (a digital twin of the real-world) to offer intuitive and efficient means of assessing capacity deficiencies, work zone modeling, traffic diversion scenario assessment, etc. McTrans is now offering coding freeway systems under supervision in your agency to this segmentation database that is 100% compliant with the Highway Capacity Manual (HCM).
Once the segmentation database is ready for your agency, it is matter of minutes to decide how many lanes you can close for a work zone without creating a massive traffic jam. All traffic analyses based on HCM can be done at no set up time!
Services & Solutions
Build your Freeway Network Digital Twin
Freeway Digital Twins are an asset for agencies to plan, design, and manage their infrastructure. McTrans is now offering services to construct the digital twin of your freeway facility in the form of segmentation database.
Tier 1

Tier 2

Tier 3

39,000

39,000

+ $120 per directional mile beyond 250

69,000


+ $100 per directional mile beyond 500

---

For metropolitan, county, state or country model with less than 250 miles of directional freeway

---

For metropolitan, county, state, or country model between 250 and 500 miles of directional freeways

---

For metropolitan, county, state, or contry model with more than 500 miles of directional freeway
Allows quick evaluation of selected facilities and study periods
Cost saving on modeling and data collection
Ensures compliance with the Highway Capacity Manual
Provides capability for testing scenarios (e.g., work zones)
Segmentation Database Tool
Facility Segmentation
The Highway Capacity Software 2023 provides access to public agency databases to ensure HCM-compliant freeway analysis. Segmentation and demand data are imported directly from the databases for a selected facility stretch and study period.
Background and Case Study
A research project by Aghdashi et al. (2019) describes in detail the development of this methodology, database assembly, and software implementation for the case of North Caroline state. The online segmentation database enables to set up the model in a matter of minutes and end users to perform any single-day and whole-year freeway such as work zone or reliability analyses.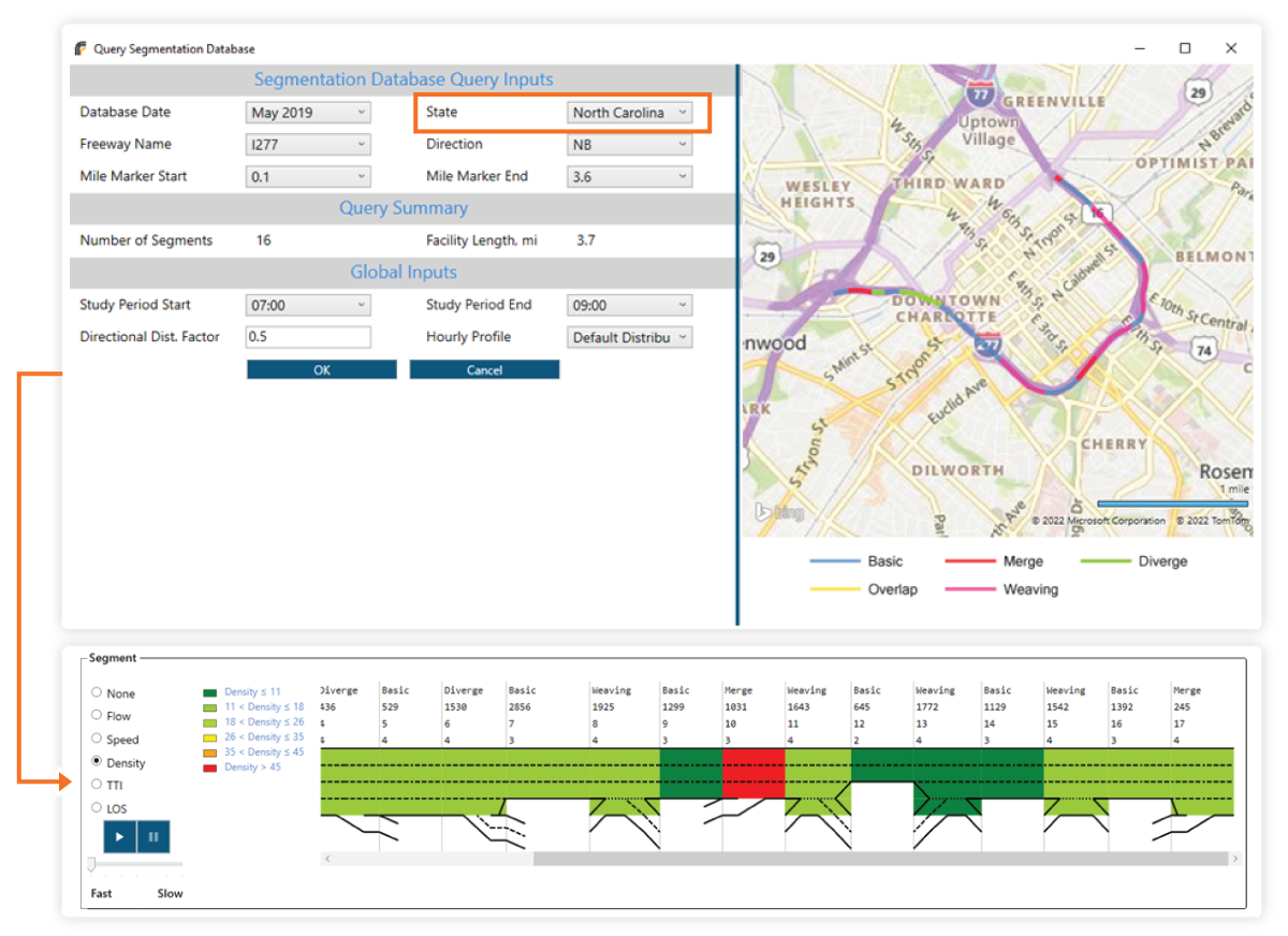 New Tools
Map-Based Segmentation Tool
For cases where the segmentation database is not available, the user can create the facility segmentation in matter of minutes via new map based tools in the HCS.